Loan forgiveness
If you have taken out a payroll protection loan, learn everything you can about it. Some loans are "forgivable". It is important to understand exactly what that means.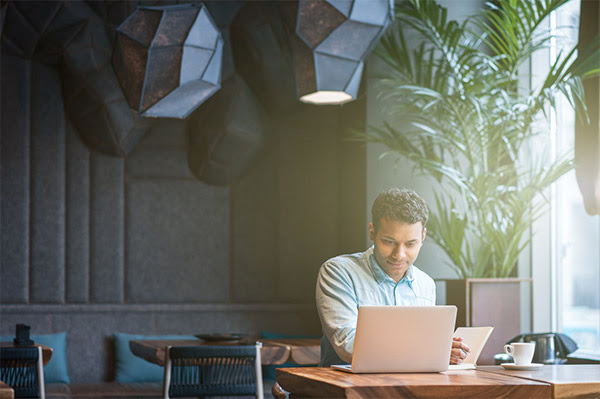 Paycheck Protection Program (PPP) Loan Forgiveness Part III: 10 Keys to Loan Forgiveness & Your Questions Answered Live
Wed., June 3rd, 2020, 12:00 PM ET
Presented by: Elizabeth Milito, Senior Executive Counsel, Legal Foundation, NFIB, Holly Wade Director, NFIB Research Center
Kiwis for New England
One of the main barriers to commercial kiwiberry production for regional growers is knowing which varieties available from commercial nurseries are the most ideal to grow in the region. Now for the first time, growers can source commercially grown kiwiberry plants that have been genetically verified as being recommended to grow in New England by researchers with the New Hampshire Agricultural Experiment Station at the University of New Hampshire.  Certifying Varieties Ideal for Planting Removes Major Barrier for New England Growers
Economic Re-Opening Task Force Scheduled Meetings
Monday, June 1, 1:30 pm – 3:30 pm
Call-in: 1-800-356-8278 or 1-857-444-0744
Pin: 194499 or 600744
For Public Comments session to request to speak, press 5*
If anybody has a problem getting on the call, please call 603-271-0670 or email at hilary.ryan@livefree.nh.gov
Task Force Public Comments Email; nhreopen@nheconomy.com
DHHS Update
Request testing at; https://prd.blogs.nh.gov/dos/hsem/?page_id=8479
DHHS announced 106 new positive test results for COVID-19. There have now been 4,651 cases of COVID-19 diagnosed in New Hampshire. Several cases are still under investigation. Additional information from ongoing investigations will be incorporated into future COVID-19 updates. Of those with complete information, there are three individuals under the age of 18 and the rest are adults with 57% being female and 43% being male. The new cases reside in Hillsborough County other than Manchester and Nashua (42), Rockingham (13), Merrimack (2), Belknap (1), Grafton (1), and Strafford (1) counties, and in the cities of Manchester (28) and Nashua (16). The county of residence is being determined for two new cases.
Two new hospitalized cases were identified for a total of 451(10%) of 4,651 cases. One of the new cases has no identified risk factors. Community-based transmission continues to occur in the State and has been identified in all counties. Most of the remaining cases have either had travel to domestic or international locations or have had close contact with a person with a confirmed COVID-19 diagnosis.
DHHS has also announced three additional deaths related to COVID-19. We offer our sympathies to the family and friends.
1 male resident of Hillsborough County, 60 years of age and older
1 female resident of Rockingham County, 60 years of age and older
1 male resident of Rockingham County, 60 years of age and older
Cases by County
Belknap- 60
Carroll- 47
Cheshire- 57
Coos- 5
Grafton- 76
Hillsborough-other- 811
Hillsborough-Manchester- 1183
Hillsborough-Nashua- 470
Merrimack- 342
Rockingham- 1306
Strafford- 269
Sullivan- 19
County TBD-6
Total- 4651
Click to access covid-19-update-05312020.pdf