FDA authorizes first rapid Covid-19 self-testing kit for at-home diagnosis
By Shelby Lin Erdman, CNN
Updated 1:09 AM ET, Wed November 18, 2020
(CNN)The US Food and Drug Administration has issued an emergency use authorization for the first self-test for Covid-19 that can provide rapid results at home.The Lucira COVID-19 All-In-One Test Kit is a molecular single-use test available by prescription for self-diagnosis of the coronavirus, the agency said Tuesday.The rapid test utilizes a molecular amplification technology to detect the virus in people with known or suspected Covid-19 and can return results in 30 minutes, the FDA said.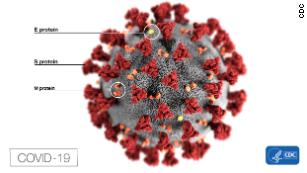 More at: https://www.cnn.com/2020/11/18/health/covid-home-self-test/index.html
Sununu holding off on restoring COVID restrictions as cases rise
By ETHAN DeWITTMonitor staff
Published: 11/16/2020 3:57:50 PM
As COVID-19 cases surge to new records in New Hampshire, Gov. Chris Sununu is standing by one clear position: No new state-ordered lockdowns.
At a press conference last week, Sununu stressed that the state did not need to return to the stay-at-home order issued in late March, when restaurants and stores were shut to in-person traffic and only "essential" businesses were allowed to continue operating.
"We're not looking at additional aggressive restrictions right now," Sununu said, citing "the negative impacts of that kind of lockdown."
Cases have been surging in recent weeks. On Sunday, state officials reported 361 new positive COVID-19 test results, just below a record set on Saturday: 384 cases.
Hospitalization levels and deaths are also rising, with 68 in the hospital Sunday and one death associated with long-term care facilities.
But for Sununu, the current situation is much different from the one that prompted the first lockdown, "which we absolutely had to do in the spring."
"It was the right thing to do because we didn't have testing and contact tracing and all these other things and everything was just so different back then," he said Thursday.
Now, though, the governor continued: "It's just truly different." To start, there is no federal assistance to help businesses weather the crisis of a mandatory shutdown or enhanced unemployment benefits for laid-off workers, he noted.
And the governor said he was focused on the side effects seen the last time around – "the mental health issues, the isolation, the shutdown of schools, the issues around abuse of kids, the issues around substance misuse and abuse." More at https://www.concordmonitor.com/Sununu-holding-off-on-restoring-New-Hampshire-COVID-restrictions-as-cases-rise-37300180
NH brings back $300-per-week stipend for long-term care workers
As COVID-19 cases rise, Gov. Chris Sununu on Monday reactivated $300-per-week extra stipends through the end of 2020 for frontline health care workers in long-term settings who care for residents on Medicaid.
The move brings back the state's Long Term Care Stabilization Program Sununu announced last April to give additional payments to encourage workers to stay on the job as the state faced a few dozen viral outbreaks in nursing homes. More at https://www.unionleader.com/news/health/coronavirus/nh-brings-back-300-per-week-stipend-for-long-term-care-workers/article_8df4713e-ced2-57b3-bea6-40a533771c43.html
New Hampshire 2019 Novel Coronavirus (COVID-19) Summary Report
(data updated as of November 17, 2020 – 9:00 AM)
| | |
| --- | --- |
| Number of Persons with COVID-19 1 | 15,303 |
| Recovered | 11,250 (74%) |
| Deaths Attributed to COVID-19 | 502 (3%) |
| Total Current COVID-19 Cases | 3,551 |
| Persons Who Have Been Hospitalized for COVID-19 | 817 (5%) |
| Current Hospitalizations | 77 |
| Total Persons Tested at Selected Laboratories, Polymerase Chain Reaction (PCR)2 | 388,900 |
| Total Persons Tested at Selected Laboratories, Antibody Laboratory Tests2 | 32,676 |
| Persons with Specimens Submitted to NH PHL | 54,685 |
| Persons with Test Pending at NH PHL3 | 667 |
| Persons Being Monitored in NH (approximate point in time) | 6,175 |
1 Includes specimens positive at any laboratory and those confirmed by CDC confirmatory testing.
2 Includes specimens tested at the NH Public Health Laboratories (PHL), LabCorp, Quest, Dartmouth-Hitchcock Medical Center, Mako, certain hospital laboratories, the University of New Hampshire and their contracted laboratory, and those sent to CDC prior to NH PHL testing capacity.
3 Includes specimens received and awaiting testing at NH PHL. Does not include tests pending at commercial laboratories.
NH DHHS COVID-19 Update – November 17, 2020
Concord, NH – The New Hampshire Department of Health and Human Services (DHHS) has issued the following update on the new coronavirus, COVID-19.
On Tuesday, November 17, 2020, DHHS announced 279 new positive test results for COVID-19, for a daily PCR test positivity rate of 2.0%. Today's results include 198 people who tested positive by PCR test and 81 who tested positive by antigen test. There are now 3,551 current COVID-19 cases diagnosed in New Hampshire.
Several cases are still under investigation. Additional information from ongoing investigations will be incorporated into future COVID-19 updates. Of those with complete information, there are eighteen individuals under the age of 18 and the rest are adults with 55% being female and 45% being male. The new cases reside in Rockingham (69), Hillsborough County other than Manchester and Nashua (36), Merrimack (26), Strafford (23), Belknap (16), Cheshire (16), Grafton (12), Carroll (10), Sullivan (4), and Coos (1) counties, and in the cities of Manchester (39) and Nashua (20). The county of residence is being determined for seven new cases.
Community-based transmission continues to occur in the State and has been identified in all counties. Of those with complete risk information, most of the cases have had close contact with a person with a confirmed COVID-19 diagnosis.
DHHS has also announced two additional deaths related to COVID-19. We offer our sympathies to the family and friends.
1 female resident of Hillsborough County, 60 years of age and older
1 female resident of Merrimack County, 60 years of age and older
There are currently 77 individuals hospitalized with COVID-19. In New Hampshire since the start of the pandemic, there have been a total of 15,303 cases of COVID-19 diagnosed with 817 (5%) of those having been hospitalized.