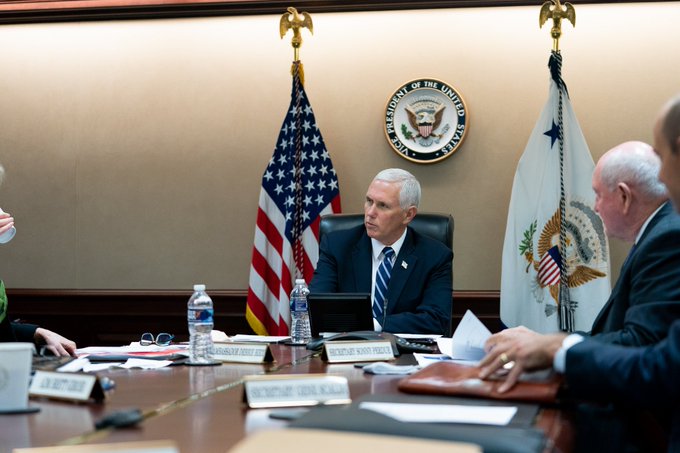 Ambassador Deborah Birx (White House Coronavirus Task Force Coordinator): Dr. Birx highlighted her recent travel in Iowa, North Dakota, Illinois, and Minnesota where she met with State, local, and Tribal leaders on COVID-19 response and recovery. Dr. Birx noted that we are seeing positive trends nationwide, including a 35 percent decline in hospitalizations and cases since the peak 4-5 weeks ago. We are also seeing declines in mortalities, which is an important lagging indicator. Dr. Birx noted that the majority of cases we are seeing is through community/family gatherings and she emphasized the importance of colleges and universities having robust testing and contact tracing plans in place given the recent spikes in case positivity rates we are seeing in college and university towns across the country. 
Admiral Brett Giroir (Assistant Secretary of Health, U.S. Department of Health and Human Services): ADM Giroir provided an update on the Federal government's efforts to scale testing and support States, Tribes, and Localities across the country. This includes the recent surge of Federal testing support and personnel to Phoenix, Arizona (Pima County) and Honolulu, Hawaii. ADM Giroir highlighted the Trump Administration's recent announcement regarding the purchase and production of 150 million rapid tests to be distributed across the country. He also gave an overview of the Administration's recent actions to protect our nation's seniors by strengthening COVID-19 surveillance with new testing requirements for nursing homes and other providers. The Administration continues to surge resources to our Nation's nursing homes – including having already shipped over 2 million point-of-care tests and over 5,600 point-of-care machines to the highest risk nursing homes (read more here). The Administration is also distributing $5 billion more in Provider Relief Funds for nursing homes – the first $2.5 billion of these funds will be distributed to help nursing homes cover testing, PPE, and staffing expenses.
Ted McKinney (Under Secretary, U.S. Department of Agriculture): Undersecretary McKinney detailed the USDA's work to care for all Americans from the food supply chain to feeding America's children with the latest programs while supporting America's farmers.
Jim Carroll (Director, Office of National Drug Control Policy – ONDCP): Monday, August 31st marked International Overdose Awareness Day. To mark the occasion, ONDCP joined our Federal partners at the Department of Health and Human Services (HHS) and the Centers for Disease Control (CDC) to unveil an infographic explaining to first responders how they can safely administer naloxone during the COVID-19 pandemic. As naloxone is frequently administered nasally, concerns about possible COVID-19 transmission while employing the life-saving drug caused understandable unease among some police, EMTs, and others. The infographic explains in straightforward fashion how reasonable precautions can ensure naloxone can be administered without fear of contracting COVID-19 in the critical moments immediately following an overdose.  Please share this naloxone guidance during the COVID-19 pandemic with all of your first responders.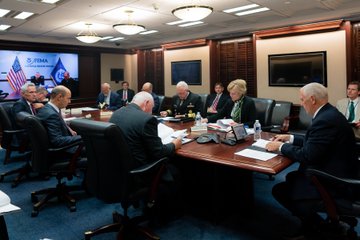 Keith Turi (Assistant Administrator for Recovery, Federal Emergency Management Agency): Turi discussed new interim guidance from FEMA that clarifies eligible work under the Public Assistance program as part of the response to COVID-19. The interim policy defines the framework, details and requirements for eligibility of work and costs under the Public Assistance Program to ensure consistent and appropriate implementation across all COVID-19 emergency and major disaster declarations.  Only work associated with the performance of emergency protective measures specifically listed in this policy is eligible for Public Assistance in COVID-19-declared events. The interim policy is applicable to eligible applicants only and is exclusive to emergency and major disaster declarations for the COVID-19 pandemic. The guidance applies to work performed on or after September 15, 2020.
Update on Trump Administration's Operation Warp Speed
On August 31, President Trump provided an update on Operation Warp Speed announcing that a Phase III clinical testing of AstraZeneca's Coronavirus vaccine candidate has begun. The trial will enroll approximately 30,000 adult volunteers at 80 sites in the United States to evaluate if the candidate vaccine can prevent symptomatic coronavirus disease 2019 (COVID-19).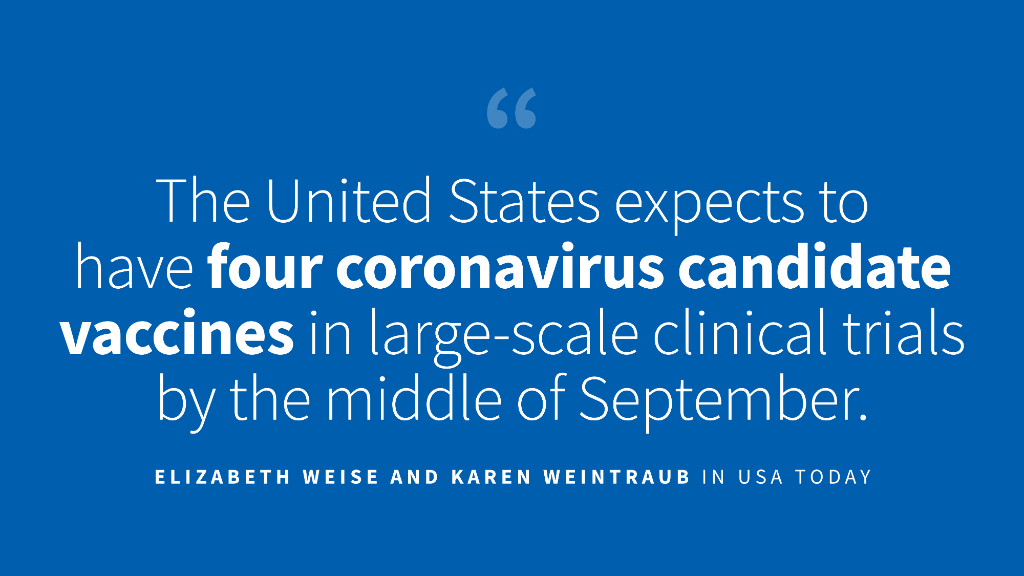 In total, three Operation Warp Speed-supported candidates are in Phase 3 trials in the United States, and more are expected to enter United States Phase 3 trials by the end of September.
Secretary Alex Azar: How We're Developing a COVID-19 Vaccine at 'Warp Speed'
About Operation Warp Speed: On May 15, President Trump announced the launch of Operation Warp Speed (OWS) to deliver safe and effective coronavirus treatments and vaccines as quickly as possible. OWS aims to begin delivery of 300 million doses of an FDA authorized, safe and effective vaccine for COVID-19 by the end of the year as part of a broader strategy to accelerate the development, manufacturing, and distribution of COVID-19 vaccines, therapeutics, and diagnostics. OWS is a partnership among components of the Department of Health and Human Services and the Department of Defense, engaging with private firms and other federal agencies, and coordinating among existing HHS-wide efforts, including the NIH's Accelerating COVID-19 Therapeutic Interventions and Vaccines (ACTIV) partnership, NIH's Rapid Acceleration of Diagnostics (RADx) initiative, and work by the Biomedical Advanced Research and Development Authority within the HHS Office of the SAssistant Secretary for Preparedness and Response. Find a helpful Fact Sheet here
The Vice President's Briefing with Higher Education Leaders and State and Local Officials on Campus COVID-19 Considerations
On Friday, August 4, Vice President Mike Pence led a discussion with college presidents, State and local leaders, the Secretary of Education, and members of the White House Coronavirus Task Force to brief them on the principles contained in the recently released "Recommendations for College Students." These principles are intended to keep schools open while mitigating community spread.
The Vice President highlighted a number of states and institutions that have taken innovative and collaborative approaches to return students to their campuses. For example: Colorado State University is using surveillance testing to monitor the potential spread of COVID-19 and the University of Notre Dame quickly and efficiently dealt with an outbreak on campus. The Vice President also emphasized the importance of keeping our schools open and students on or near campus, and praised the efforts of all essential workers who have made school reopening possible, including teachers.
READ MORE: Readout from the Vice President's Briefing with Higher Education Leaders and State and Local Officials on Campus COVID-19 Considerations
CDC Guidance for Schools & Higher Education Institutions Reopening
The CDC has released science-based resources and tools for school administrators, teachers, parents, guardians, and caregivers when schools open this fall. The CDC discusses the importance of reopening America's schools this fall here noting that "as families and policymakers make decisions about their children returning to school, it is important to consider the full spectrum of benefits and risks of both in-person and virtual learning options." As noted previously by CDC Director Redfield, the CDC is able to provide technical assistance to any State, school district, or school. Please let us know if you have any interest.
K-12 Schools Guidance & Considerations here.
Higher Education Institutions Guidance & Considerations here.
White House Coronavirus Task Force Recommendations for College Students here.
American Academy of Pediatrics (AAP) COVID-19 Planning Considerations – Guidance for School Re-entry: Full Guidance here.